Once school finishes in just over 6 weeks' time, I'm planning on devoting some quality time to trying to make a dent in
my extensive 'to read' list on my goodreads account
. (I also have a
'to read again' list
just to make matters worse!)
Here's what's currently top of my list for my summer reading...
The Cuckoo's Calling
| Robert Galbraith (aka J. K. Rowling)
I've never read anything by J. K. Rowling (yes, I can hear you gasp with horror!). I hear she's quite a good writer (!) so I thought this would be a good choice for me, since
I'll probably never read Harry Potter
.
Gone Girl
| Gillian Flynn
You may remember me saying how I don't like jumping on the bandwagon by reading books that everyone's talking about just for the sake of it. Well this is the perfect example of a book that there's a buzz about that I will actually read...because from the blurb, it sounds like a book I'll really enjoy.
Hotel on the Corner of Bitter and Sweet
| Jamie Ford
Some friends and I have just started a book club, and decided on this as our second book. I love that being part of a book club will force me to be a little bit less narrow-minded about my reading choices by forcing me to read things I wouldn't choose myself!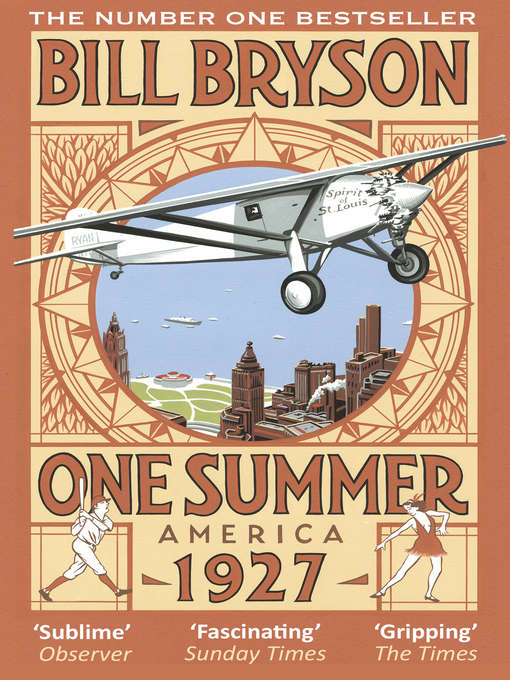 One Summer: American, 1927
| Bill Bryson
I've only ever read one Bill Bryson book,
Shakespeare: The World as a Stage
, which I enjoyed very much. I thought I might want to give him another go at some point so I persuaded my housemate to buy it on one of our 'let's go down the book aisle at the supermarket to see if there's anything decent' adventures. I LOVE history, so I am expecting to find this book really interesting. Desperately hoping it doesn't disappoint.
The Lie
| Helen Dunmore
I bought this book on the same trip as mentioned above. It's very unlike me to pick a book up off a shelf without ever having heard of it or knowing anything about the author, being wary of the quality of the writing. A quick Google search revealing a 5-star rating on the Telegraph website, along with a £3.50 price tag, was enough to convince me to buy it. I was already thinking about which WW1 book to read next (I am a little bit obsessed with books to do with the two World Wars). Not sure what to expect from this but being open-minded!
Captain Corelli's Mandolin
| Louis de Berni
ères
I felt I had to put a classic on the list and having watched the end of Notting Hill the other day, this one seemed a good choice!
What's on your summer reading list this year?